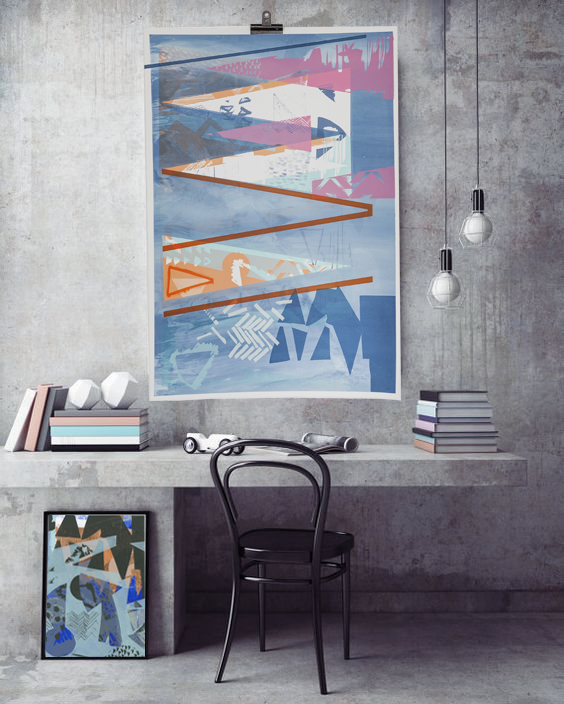 Order and Chaos
Original screen print on finest quality Fabriano Rosapina 100% cotton paper (285gsm) (lovely and thick off white Italian printmaking paper with a slight texture and deckled edges) numbered, signed, titled and dated in pencil at the bottom .
Edition of 12 variable prints only.
Sold Unframed

Paper size: 55 x 38cm
The inks have a lovely chalky quality and work extremely well on the Fabriano paper which is lovely and thick with a slight texture.

All my prints are created entirely by hand, from initial drawings, mark making and photographic elements, mixing of the inks, to the actual pulling of the ink across the silk screen onto finest quality paper. Every edition is very small, so you are buying something unique and of the highest handmade quality.